Female Warrior/Cleric with Weapon & Head Options
Item Code: DSM7318
This miniature comes with three different weapon options and three different head options on sprues inside the blister pack so you can pick out whatever options you like best for your mini once you have it there in front of you. The weapon sprue includes a sword, a mace and a warhammer. Pics are down below of each weapon and head option along with some set up green shots Tom took with the different options.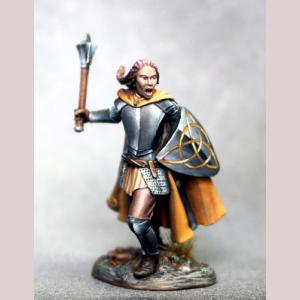 The miniatures are not pre-painted!
All items come in bare pewter metal.
Assembly required on some figures.
Some sets contain small parts.
Not suitable for children under 14 years of age.
Our Recommendation:
Similar Models:

Image
Description
Price
Cart
Avalyne in Battle Pose
DSM1142


In Stock:

(stock may drop shortly)

11,99 €



Add to Cart

Avalyne the Life Giver w/ Scenic Base
DSM1221


In Stock:

(stock may drop shortly)

24,99 €



Add to Cart

Melisandre - Priestess of R'hllor
DSM5003


In Stock:

(stock may drop shortly)

11,99 €



Add to Cart

Female Cleric
DSM4107


In Stock:

(stock may drop shortly)

11,99 €



Add to Cart

Female Warrior/Cleric with Weapon Options
DSM7463


In Stock:

(stock may drop shortly)

11,99 €



Add to Cart

Female Cleric with Mace
DSM7633


In Stock:

(stock may drop shortly)

11,99 €



Add to Cart

Female Cleric with Mace and Shield
DSM7324


In Stock:

(stock may drop shortly)

11,99 €



Add to Cart
14,99 €


Add to cart

In Stock:
(stock may drop shortly)