Male Ranger with Sword / Wineskin Options
Item Code: DSM7403
There is an alternate left hand for this piece shown below as well. It has him holding a water/wine skin so he can look as if he just took a swig of water from the skin and is surveying the landscape.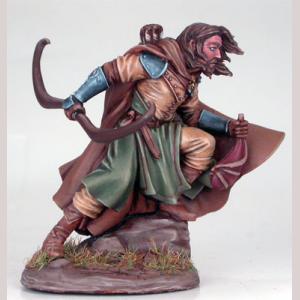 The miniatures are not pre-painted!
All items come in bare pewter metal.
Assembly required on some figures.
Some sets contain small parts.
Not suitable for children under 14 years of age.
Our Recommendation:
Similar Models:

Image
Description
Price
Cart
Male Archer - Prince of the North
DSM1121


In Stock:

(stock may drop shortly)

11,99 €



Add to Cart

Jon Snow
DSM5001


In Stock:

(stock may drop shortly)

11,99 €



Add to Cart

Night's Watch Archer
DSM5007


In Stock:

(stock may drop shortly)

11,99 €



Add to Cart

Male Thief / Ranger with Bow
DSM7305


In Stock:

(stock may drop shortly)

11,99 €



Add to Cart

Male Ranger with Bow
DSM4117


In Stock:

(stock may drop shortly)

11,99 €



Add to Cart

Male Ranger with Bow
DSM7434


In Stock:

(stock may drop shortly)

11,99 €



Add to Cart

Male Ranger with Long Bow
DSM7319


In Stock:

(stock may drop shortly)

11,99 €



Add to Cart

Male Ranger with Bow
DSM7628


In Stock:

(stock may drop shortly)

11,99 €



Add to Cart

Male Feral Elf with Spear
DSM7342


In Stock:

(stock may drop shortly)

11,99 €



Add to Cart

Female Ranger with Bow and Sword
DSM7351


In Stock:

(stock may drop shortly)

11,99 €



Add to Cart
11,99 €


Add to cart

In Stock:
(stock may drop shortly)